Daniel Libit, Erika Lovely and Anne Schroeder Mullins wrote an interesting article yesterday for Politico called "The Hunks of Washington". Many of my readers may remember that my crush of all time was John F. Kennedy, Jr.. Now there is a man who would have topped my list of Political Hotties. Well, that's not the direction Politico went with this article, I'm afraid. Instead, they played right into that whole "Washington is Hollywood for Ugly People" thing.
I was interviewed for the article, and didn't get the memo that I could talk "off the record," so I ended up being the only person who commented publicly on the men who made their list of DC Dreamboats. If you haven't seen the article, they selected Peter Orszag, Grover Norquist, Christopher Hitchens, Chuck Todd, Rahm Emanuel, Rep. Eric Cantor and Rep. Ron Paul. They quoted me, but they didn't quote all my comments. It was probably too much for them. Here are some of my thoughts…
Representative Ron Paul??? Really? First of all, isn't he married? Why are married men on this list? Secondly, I'm a Republican and God Bless him, but don't get me started on his politics. Take a look at their selection of men below. Not cute. Christopher Hitchen's teeth are the stuff of nightmares — not dreams! Since you write for Vanity Fair, get some vanity, Honey! Get yourself to a cosmetic dentist, stat! Perhaps Politico wanted a reason to put Grover Norquist and Rahm Emanuel on the same list. With Norquist's ties to Jack Abramoff and Emanuel not paying his property taxes, I think we ladies can do better. Seriously, it's no wonder women like Ashley Dupre stay in business by the looks of some of these men.
I have to say, as a single woman in Washington, I'm insulted that the Politico would represent us as idealizing and being attracted to these men, many of which are married and several of which are not attractive in the least. It's true that women would much rather be with a powerful man, than a weak man. But married and unattractive powerful men? No. These men are celebrities in our fair city, and women who would chase after them are no better than groupies.  Smart Washington women don't lust after men just because they are in powerful positions. No, leave that celebrity chasing to the over-tanned, over-augmented, vapid women in other cities.
– Miss A
Peter Orszag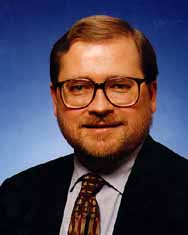 Grover Norquist
Christopher "Teeth" Hitchens
Chuck Todd
Rahm Emanuel
Rep. Eric Cantor
Rep. Ron Paul
Related Articles: