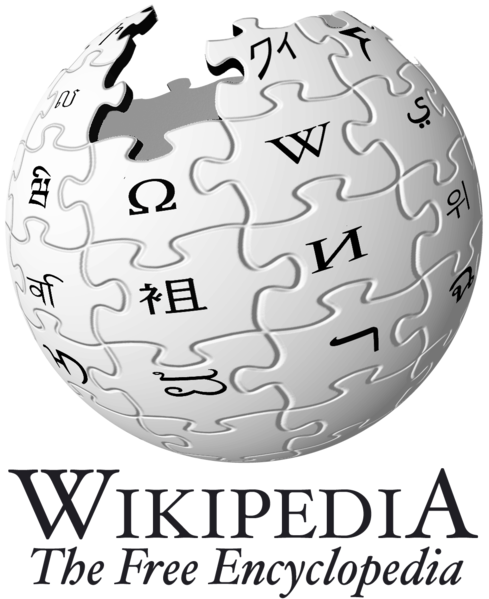 Rather than spend my Memorial Day weekend at a Tiki bar, I am instead exploring Wiki. I decided to teach myself how to create a page on Wikipedia. Some may say that it isn't appropriate to create your own Wikipedia page, but I have had Wikipedia experts tell me it's actually best. For better or worse, I've received press attention over the years, so I knew I had some references to support my writing.
Wikipedia is a free encyclopedia that anyone can edit, but there are editors with varying degree of power who police the website. I wasn't sure if I would meet the "notability" criteria, or not, but being a closet geek I thought it would be fun to explore. A Veteran Editor III who displays a  Silver Editor Star on her Wikipedia User page made the ruling that I am in fact notable. Now a Senior Editor who displays a Platinum Star on his Wikipedia User page has put in a proposal to delete my article. It's fascinating to watch how all this works. Stay tuned!
I wanted to make mention of the fact that I am the granddaughter of someone who was knighted as Grand Officer of the Order of Orange-Nassau by Queen Beatrix of The Netherlands for his contributions to civic institutions and heroism during World War II as part of the Dutch Resistence. In 1994, the Dutch honors system was extensively revised to create a more democratic system, disconnecting the level of the honors from rank and social status. Unfortunately, one thing I learned about Wikipedia is that all references must have an internet link. The Dutch newspaper dated March 5, 1987 couldn't be used as a reference, and therefore that tidbit about my personal life was removed from my Wikipedia page. So much for trying to give my grandfather some internet immortality.
Another thing I've learned is that there are Wikipedia vandals who will go to your page and change information. Someone changed my date of birth, and made all kinds of other derogatory changes. I was happy to discover that Wikipedia has a number of new developments in place to thwart these vandals. Wikipedia police quickly changed back the information on my page. Aiding the Wiki police is Virgil Griffith, a Cal Tech grad student. Virgil put his hacking talents to good use by creating WikiScanner to create greater transparency for Wikipedia's editing process. This online software tool that analyzes and identifies anonymous edits made to Wikipedia entries. It actually gives you the name of the person associated with the particular IP address.
I think this weekend confirms the fact that I am a nerd, but I don't care. I've really enjoyed learning about Wikipedia. It's a tool that many people are using in Public Relations. Not surprisingly, many Congressional offices are using Wikipedia for political purposes, too. I really appreciate all the help I've received from my Twitter and Facebook friends who responded to my Tweet about Wikipedia.
Related Articles: